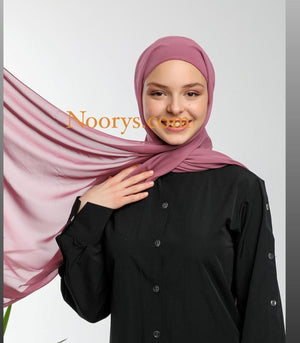 INSTANT CHIFFON
Premium Jersey Hijabs
Premium Bamboo Modals
Hijab Magnets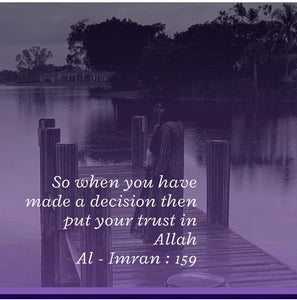 Tawwakul is all we had when we started Noorys.com
Assalamo Alaikum WRWB
I am Samreen, the face behind Noorys.com.
We officially launched Noorys.com in October of 2019 and have been working on our brand since then.
How we chose the name, Noorys?
Noory is the daughter I never had. "Noor" was the name that I chose when I first found out that I was going to become a mom. Alhumdulillah blessed with 3 Boys.
Of course, Noor was on top of our list when we decided to register our business.
Have you ever tried envisioning your business that all you could think about is just that?
Well, we have. We have been envisioning and playing around with the idea since the beginning of our hijab journey. Which was over 11 years ago.
My struggles with hijab... I always struggled with finding the trendy Abayas and perfect Hijabs. And my search never ended. I used to add small custom details on my hijabs and design long dresses to fit my modest style.
That is the reason we created Noorys.com, where modesty begins and your search for the perfect Hijab and Abaya will end. In addition to that, we have added menswear for you to choose our brand for One stop shop for all your modest needs.
We carry Abayas, Hijabs, Menswear, Accessories and much more. Our goal is to provide you with the best.
All we ask in return is for you to trust us and help us grow so we can provide you with much more than what we have in mind.
HASBUNALLAHU WA NI'MAL WAKEEL
JazakAllah u Khayran
Salam and Welcome! Subscribe Below
We are thrilled to have you here. Would love to offer Promotions, new products and sales. Directly to your inbox.